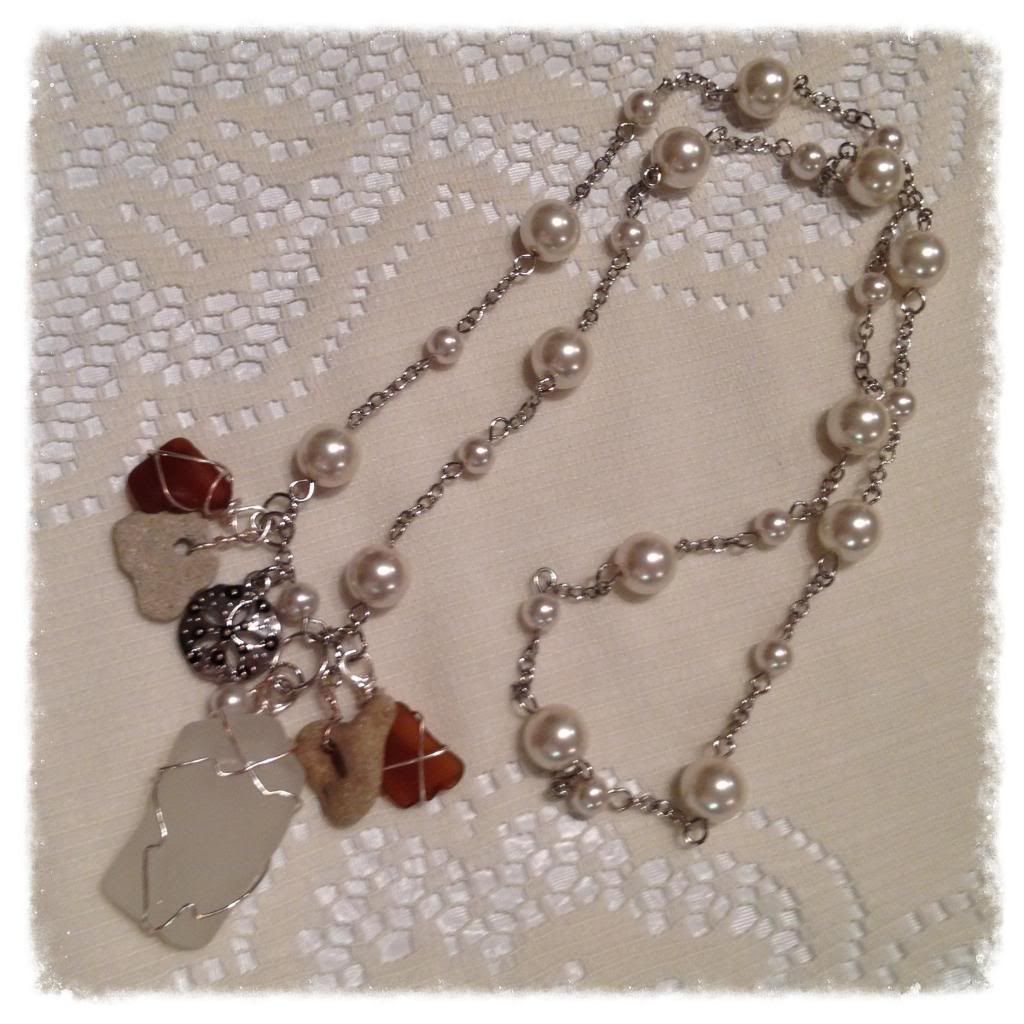 I love, love, love sea glass.
I
've always wanted a necklace made out of sea glass. I'm just too cheep to pay a lot for one of these necklaces. While in Israel, I found
a lot
of sea glass.
When I got home, I watched a few You Tube videos on how to wrap sea glass. Saturday night, I created the above necklace. It's made of three pieces of sea glass, two pearl chains connected, two rocks with holes through them (which I also found on the beach near my son's house). I added the sand dollar charm and for around $7, I have my very own unique piece of jewelry.
Do you love sea glass too?
What do you like collecting when you take a walk along the beach?