Our house is very quiet tonight...
too quiet
.
I've been waking up to this guy...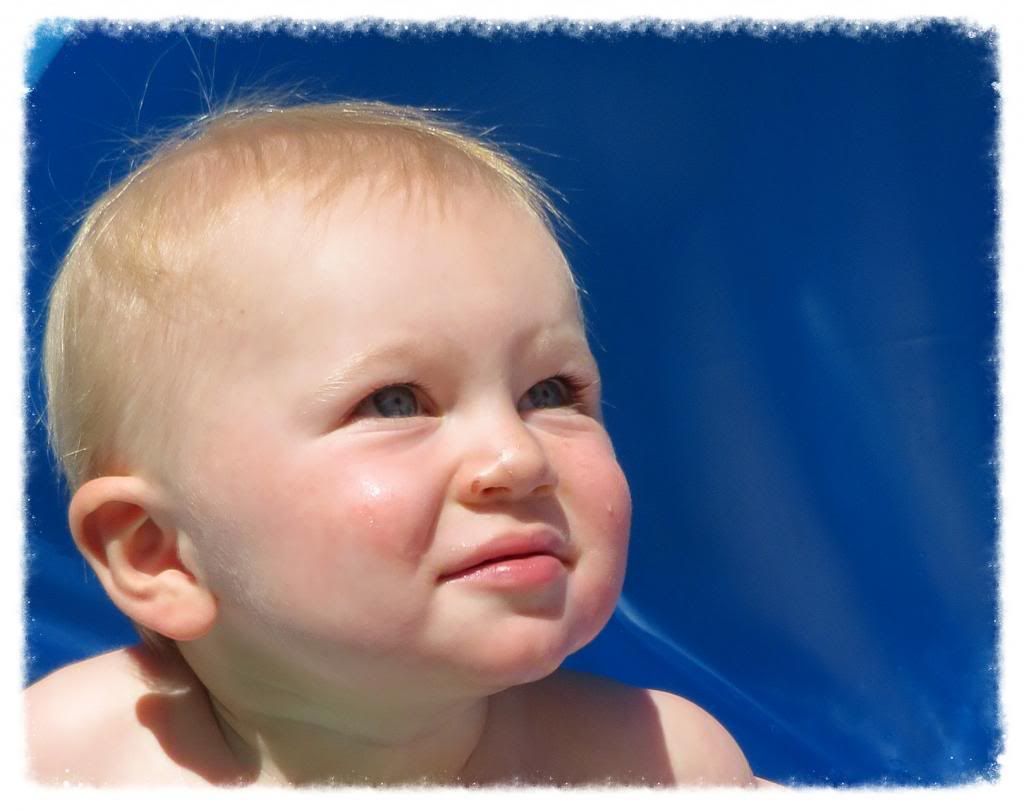 At night I come home to his happy face...
...sometimes he wears my lipstick on his little forehead.
Those red marks on his forehead are the evidence of one of those kisses.
He's at a Lovell family reunion this weekend. Yes, the house is too quiet!