Highlights of 1977
The first Apple Computer goes on sale.
Quebec adopts French as the official language.
Jimmy Carter is elected as the President of United States
The first oil flows through the Trans Alaskan Oil Pipeline.
Elvis Presley Dies from a heart attack aged 42.
In April, Mike graduated from Brigham Young University.
In August, Joy graduated from Brigham Young University.
Mike & Joy were married!
Highlights of 2013 - so far
In March, Brittany & her children come for a visit between Richman family weddings.
Discovered there were two leaks in the plumbing right before our big trip - had to redo three-fourths of the basement - luckily the work was covered by our homeowners insurance.
Trip to Israel.
Mike ran in a half marathon in Tel Aviv with Rob & Lorena.
Mike can't run for 5 months due to an injury obtained while preparing for the half marathon.
Trip to San Francisco with Rob's family.
Amy & John's family come to the home front for an extended stay.
Family visits to Utah from May through August.
Andrea & Isaac announce that we'll have our 6th grandchild in December.
Rob & Lorena announce that our 7th grandchild will be born in March 2014.
Joy helps drive Amy & Preston to their new home in Illinois & a reunion with John.
Mike & Joy celebrate 36 years of marriage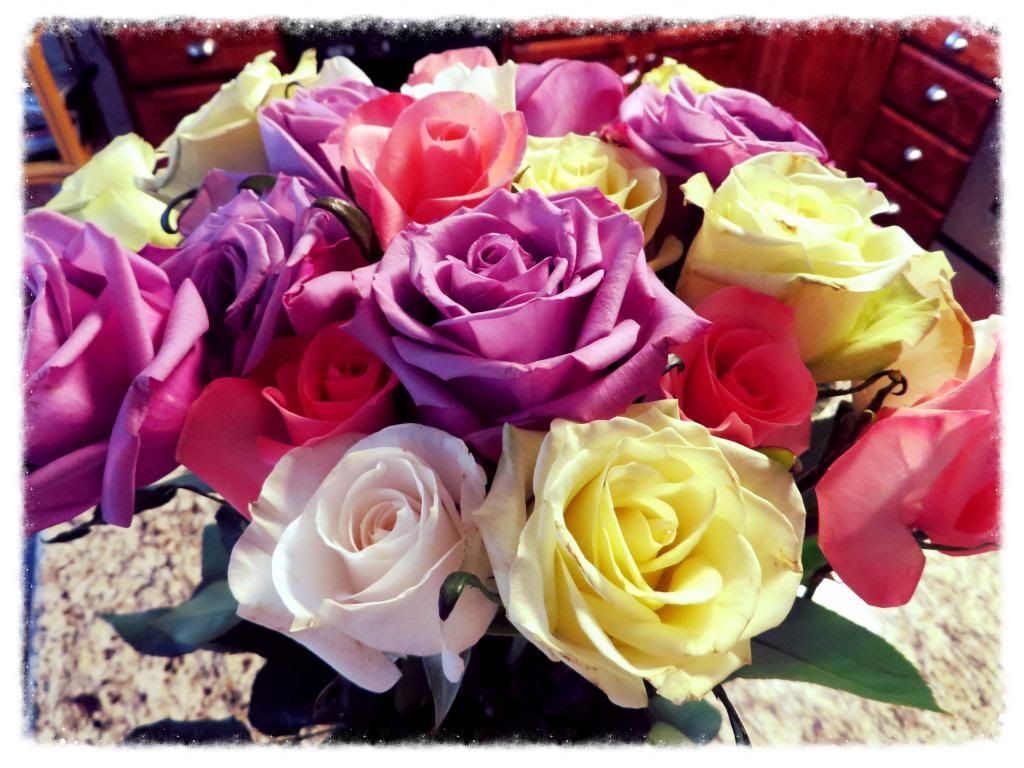 Mike left these on our kitchen counter this morning. When I asked him where he hid them, he refused to say since it obviously was such a good hiding place. He said he may need to use that spot again. Did I pester him? No, way. What sensible woman would argue with that philosophy, go ahead, surprise me with flower any time! It's a great way to start the day.